Ellie McCabe-Cratsley, medium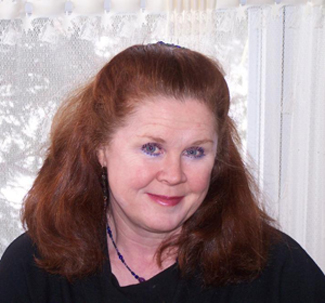 Ellie McCabe-Cratsley, Internationally known intuitive, has been a registered medium in Lily Dale, NY, the world's largest Spiritualist community for over a decade. Her remarkable abilities began as a child in Ireland where she observed, identified and communicated with Spirit.
Ellie is an ordained Spiritualist minister with 'Fellowships of the Spirit', and is a graduate of the School of Spiritual Healing and Prophecy. Pursuing excellence in her work, she attended and graduated from The Journey Within School of Mediumship in Pompton Lakes, New Jersey. She combines her acquired skills with native intuitive gifts to create a highly informative and deeply moving reading.
Ellie is committed to providing spiritual guidance that is healing, informative, and inspiring and is often inspired herself by the love and understanding spirit loved ones and guides have for her clients.
Ellie also finds inspiration in her creations as a stain glass artist and photographer.
Ellie lives with her husband Tom, a spiritual healer and teacher, and their daughter. Together they operate Harmony House, a guest house in Lily Dale, NY.
"I believe the reason teachers and loved ones from Spirit realms seek to communicate with us, is to bring love, understanding, guidance, hope, healing, and reassurance of a life beyond."

Ellie McCabe-Cratsley